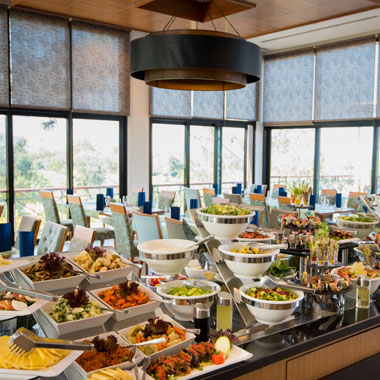 BRUNCH
Korineum is renowned for it's Sunday Brunch – served from October to Mid June every year.
Start your Sunday to the sound of chirping birds and views of acres of manicured lawns on the Carob Island Restaurant Terrace. With choices of the omlette station, hot breakfasts, breads, cold garnitures, salads and hot main meals – the dessert buffet is really the cherry on top.
Please enquire at Reception for any booking or contact us.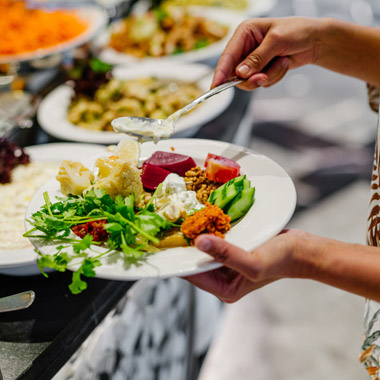 CYPRUS NIGHTS
Cyprus nights start on the first Thursday of July and continue until October in the outstanding open air venue Korineum Velvet Greens.
The rich Open Buffet layout of Cyprus Cuisine gives guests the oppurtunity to taste local delicacies. Live entertainment, and Cyprus Folklore Performance displays cultural elements while encouraging guests to try some belly dancing.